The most common fractures in the body are nose fractures. They're more seen in men than women (due to sports activities, job activities and accidents). Swelling and inflammation of the nose is quite normal after fractures.
The best way to find out about nose fracture, unlike the public opinion, is a proper diagnosis not X-rays since nose has a thin bone and X-rays don't help much. After the fracture, in order to put the nose back into its place we have to wait 48 hours for the initial swelling to reduce. In the meantime, it's best to use an ice compress to decrease the swelling. The fracture heals 7 to 10 days after occurrence in adults and in children 5 to 7 days so the "emplacement" has to take place in this period of time. After the "emplacement" if the nose didn't come out to the desired shape then the patient can go for Rhinoplasty surgery after 6 months.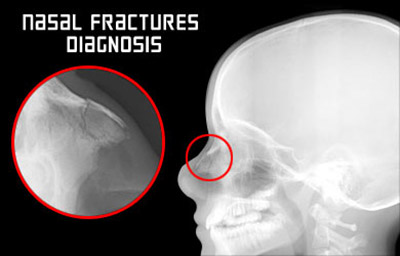 One of the main reasons for the cosmetic surgeries of the face and nose are untreated or maltreated fractures. In cases where fracture is associated with septum deviation, it is advised to perform the "emplacement" and septoplasy simultaneously to achieve the best results.